Party like it's 1882!
The elegant Clayton House has served as a setting for weddings and other gatherings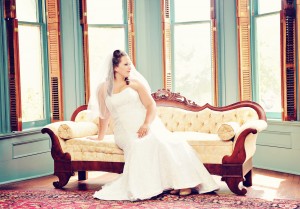 for more than 100 years. The Clayton family, headed by William Henry Harrison Clayton and his Southern Belle wife, Florence, resided in the home from 1882-1897, raising six daughters and one son. The spacious home is authentically restored to its 1880s style and is listed on the National Register of Historic Places.
For luncheons, dinners, showers, weddings, receptions and parties, our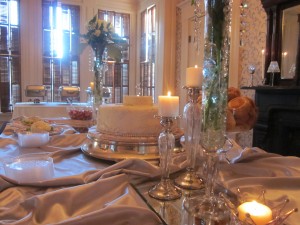 historic house museum serves as a warm and elegant environment.
The formal dining room provides a beautiful setting for large buffets or for seated dinners up of up to 16 people. Other rooms in which dining may take place include the Formal Parlor, which can also seat up to 50 for elegant weddings; our Drawing Room;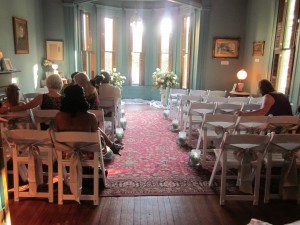 the Entry Hall, and Mr. Clayton's Study. These rooms together provide for a wonderful and roomy atmosphere for all of the above mentioned events. House rental also includes use of the partially detached  kitchen and Gathering Room (former servant quarters), as well as the spacious upstairs, which features a large landing, four spacious bedrooms and a restroom – a wonderful set-up for a bride and her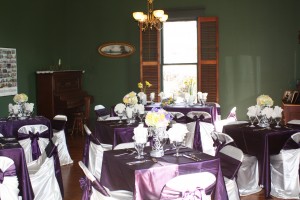 attendants.
You are free to use whatever caterer you would like, or you can even bring your own items to The Clayton House. We do have caterers we work with more frequently who we would be happy to recommend if you don't already have one in mind.
For club meetings and other events, our Gathering Room is a charming and spacious room connected to the kitchen.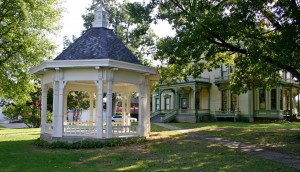 Your meeting can comfortably seat up to 45 people at tables. The room can be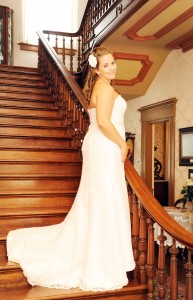 arranged in many ways and has served as a wonderful wedding reception room with large buffets. A restroom is located in the kitchen.
Our museum grounds, including the Victorian gazebo for weddings and entertainment, as well as the herb gardens, expansive lawn and breezy front and back porches, add to the perfect options of The Clayton House.